Buddy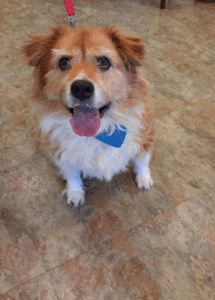 Gender: Male
Birthday: 2013
My name is Buddy. I'm a Male Sheltie/Terrier mix. My owners sadly had to give me up. I'm happy here at Animals In Distress and meeting lots of new people and making new friends. My doctor told me I needed to lose a few pounds so I'm working on that. He is also getting my thyroid levels under control. I'm friendly, UTD on shots, Neutered and house trained. I would do best in a home without other pets.
Casey and Teddy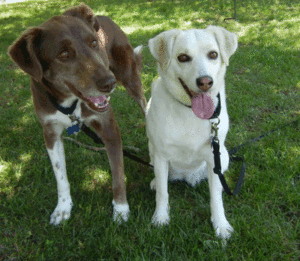 Gender:
Birthday: 2016
Teddy and Casey are a mixed breed originally from Guatemala. They were from the same litter. They were rescued and brought to the states as pups but have not found a forever home.
They are about 5-6 years old. Spayed/Neutered and up to date on shots. They are both very friendly and affectionate. Casey, the blond female, being the more outgoing of the pair and Teddy is a bit more laid back and lets his sister call the shots. They are inseparable and will need to be placed together.
Cocoa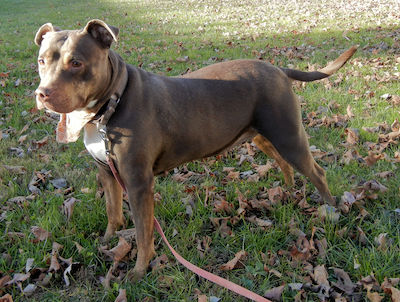 Gender: Female
Birthday: 2014
Cocoa is a female Pit mix and possibly mixed with Doberman according to the previous owner. She is 7-8 years old. She is spayed, up to date on vaccinations and is microchipped. She is friendly and takes to people well. She has been with other dogs but may do best as the only dog in the household.
Cooper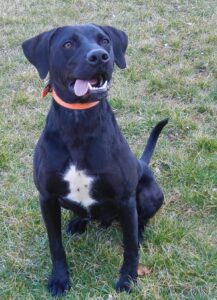 Gender: Male
Birthday: 2022
My name is Cooper. I'm about 1.5 – 2 years old. (So they tell me)
I'm a lab mix on the smaller side. Buckets of energy and full of youth!
I have reacted well to other dogs I have met, and love people.
I love car rides and travel well. I am a proud graduate of Teen Rover class at Molasses Creek Dog Training. So I'm well on my way to becoming a great family member.
I am up to date on health and vaccinations and am microchiped.
Henny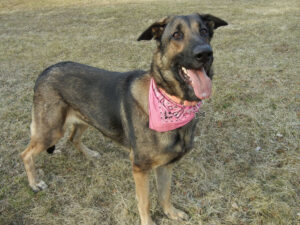 Gender: Female
Birthday: 2020
Henny is a female German Shepherd Mix. She is almost 3 years old.
She is spayed and up to date on all vaccinations.
Henny was very skittish, apprehensive and quite nervous when she first came to us. She has made great progress in her time here.
Henny needs a home where the owner can continue to work on her fears and apprehension through socialization, training and exposure to new things.
She is friendly, intelligent and loves to run and chase balls in the play yard. She enjoys walks and exploring.  
K-Love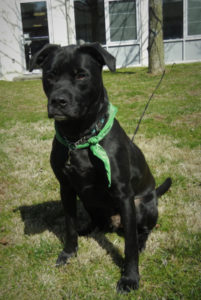 Gender: Male
Birthday: 2018
This is K-Love. He is a Lab/Boxer mix. He is good with people and loves chasing balls. He is good with some other dogs.
Layla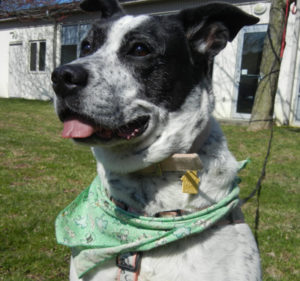 Gender: Female
Birthday: 2016
Layla is a Border Collie/Eskimo mix. She is good with people but is shy.  She needs to find a home without other dogs or cats.
Major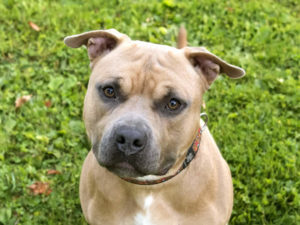 Gender: Male

Major is a Terrier/Stafford mix. He was born in 2015.  Major is neutered and up to date on shots.
Mocha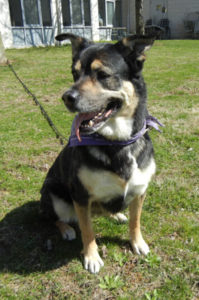 Gender: Female
Birthday: 2015
Mocha is a sweet German Shepherd/Rottweiler mix. She is good with people and some dogs. She would also be fine in a home with a cat.
Penny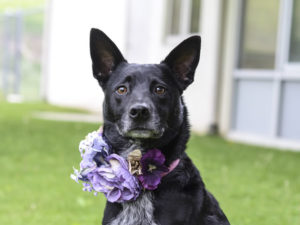 Gender: Female
Birthday: 2013
Penny is a Cattle dog mix. She is spayed and up to date on shots.
Storm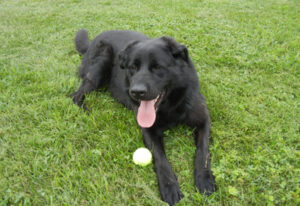 Gender: Female
Birthday: 2019
My name is Storm (aka Stormie since I'm a female 🙂 I'm a 2 Year old Newfoundland/Shepherd mix. I have a lot of energy and enjoy walks and play time chasing balls. I do need some help with reactivity towards new things and dogs. I need an owner who can help with my socialization skills, and who can provide me with a consistent environment, a strong and assertive handler or handlers to earn my trust and respect, and someone that can fulfill my inherent need to work for resources, provide daily walks and exercise program, and take time to stimulate my mind with positive re-enforcement dog training sessions. In return I would be a loving, loyal companion.
I'm up to date on vaccinations, spayed and micro chipped. I would do best in a home with out cats and dogs.